Students Win Film Slam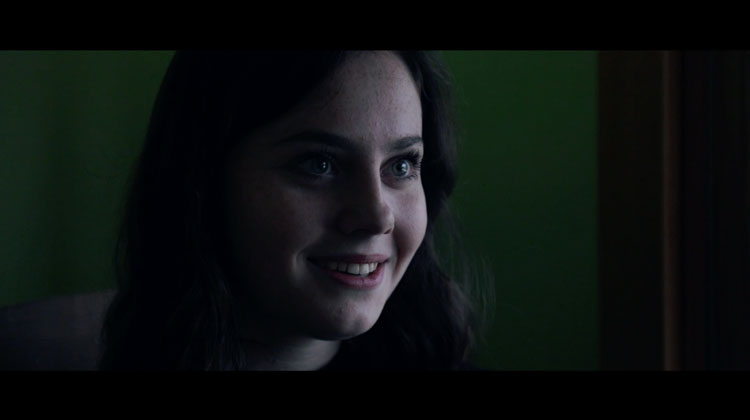 May 6, 2019
Senior Maggie Roach performed in her team's winning film How to Grow Up.
---
Several teams of film students from St. Johnsbury Academy won top prizes in this year's Tap Into Film 48-Hour Student Film Slam sponsored by Catamount Arts and SOCAPA.  Their teacher, Alex Shea, helped coordinate the event which took place on the St. Johnsbury Academy campus. Team RCMTV—Margaret Roach '19, Fernanda Vega '20, and Natalie Cartwright '19—won Best High School Film. Team Focus Five—Brandon Burmeister '19, Orrin Olmstead '19, Taylor Sartwell '19, Eric Lacaillade '21, and Aiden Levesque '19—won the Audience Favorite Award. Team General Admission—Hero McCarty '21, Ari Whitchurch '21, and Max Zevon-Powell '21—won Best Cinematography. Finally, team The Reel Deal—Griffen Sukkaew '22, Zoe Leach '22 along with students from other high schools—won Best Story.
Best High School Film winner, How to Grow Up, follows a teenage girl through the ups and downs of adolescence. She reflects on these fast-paced years as she attempts to explain what growing up means to a young friend at a playground. 
Audience Favorite Award winner, Fools Gambit, plays perfectly into the team's chosen genre of a western parody when two characters face off in a staring contest to win a prized brick of Cabot Cheese. The movie quickly transforms a local cafe to a cowboy- filled saloon and the results are hilarious. 
Best Cinematography Award winner, The Verge, transports the audience into the world of a young man suffering from OCD. His everyday struggles and setbacks collide when he wakes up in his own worst nightmare. 
Best Story Award-winning film, Full Circle, follows a young character who has recently moved to America. Working with their chosen genre "Fish out of Water," the character feels out of place until she meets a new friend. Their friendship blossoms into love but is quickly disrupted when she has to move back to her home country. In the end, the now grown-up character chooses to buy a plane ticket to revive their relationship and visit the love of her life.
Filmmaking has become a very popular program at the Academy, and we look forward to many more winners in the future!