St. Johnsbury Academy Board of Trustees Elect New Leadership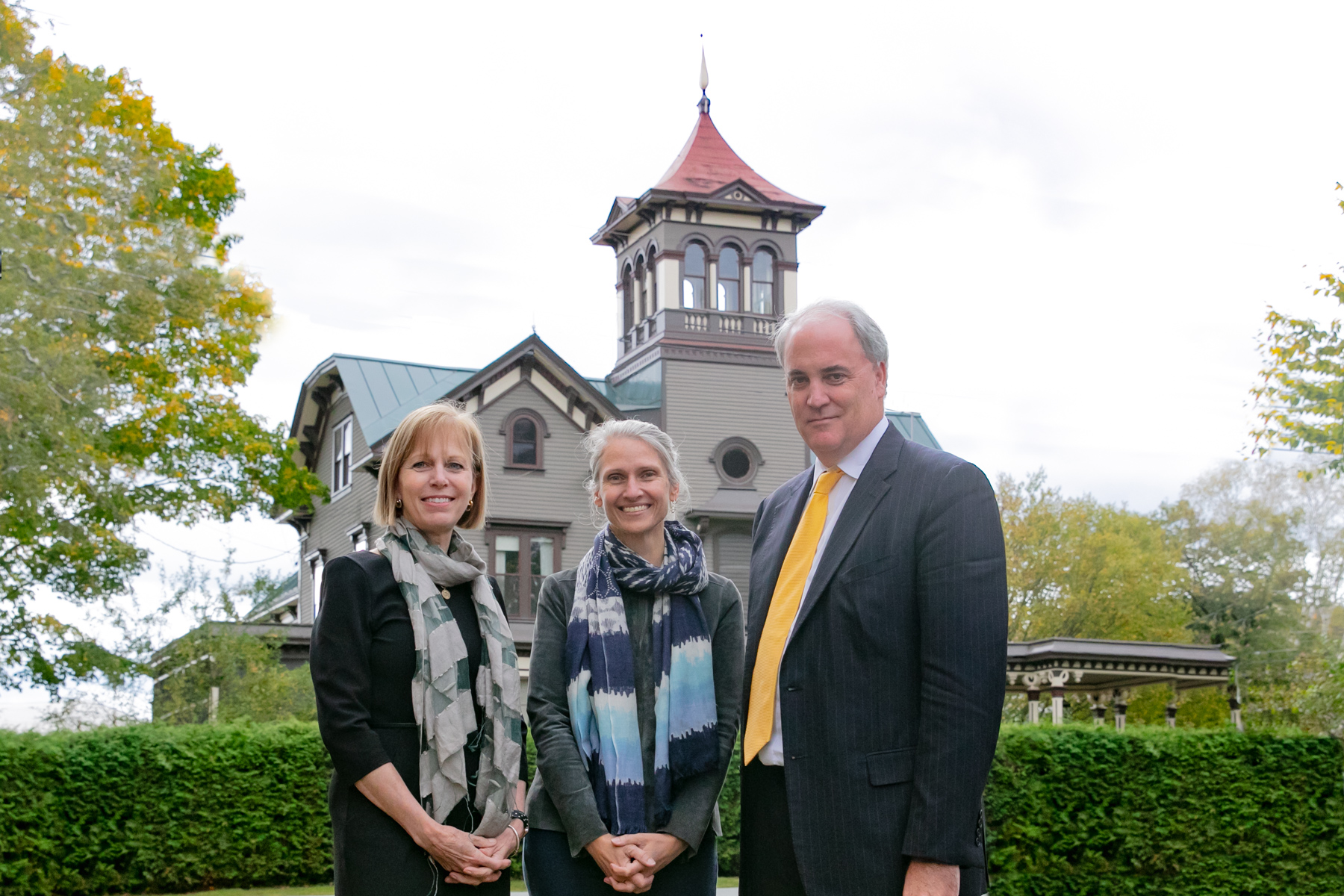 October 12, 2021
During the October 2021 meeting of the St. Johnsbury Academy Board of Trustees, Cathy Judd-Stein, St. Johnsbury Academy (SJA) Class of 1978, was elected to fill the role of Board President. She will succeed Jay Wright '87 whose six-year term has come to an end.    
Cathy Judd-Stein grew up in St. Johnsbury Center, the daughter of Alansford and Alene Judd. Upon graduating from SJA, she attended Dartmouth College where she received a Bachelor of Arts degree in Government and later went on to receive a Doctor of Law degree from Harvard Law School.
Currently, Cathy serves as the Chair of the Massachusetts Gaming Commission, having worked in the Governor's Legal Office as part of five successive Massachusetts gubernatorial administrations. Immediately prior to her current role, she served as Deputy Chief Legal Counsel to Governor Charlie Baker, General Counsel for the Massachusetts State Treasurer and Receiver, Assistant Executive Director and Special Counsel for the Massachusetts State Lottery Commission, and Executive Director of Governor Deval Patrick's Judicial Nominating Commission. She was a Lecturer on Ethics and Public Policy at UMass Boston McCormack Graduate School of Policy and Global Studies from 2007-2015.
"I am humbled by the Board's recent election and honored to serve with such a dedicated and invested group to advance the Academy's critical mission and Dr. Howell's leadership and vision. I am deeply appreciative of the impact SJA had on me so many years ago and look forward to supporting its longstanding commitment to community at a time when connection and inclusion are so important," said Cathy. 
As Jay turns over the gavel to Cathy, we look back on the significant progress the Academy has made over the past six years.  Along with retired Headmaster Tom Lovett, the board led a campaign to renovate the historic Brantview dorm; balanced its budget each year; kept tuition increases for local students low; and saw its endowment increase steadily.  The Academy launched a sister school in Jeju, Korea, which now has over 1,000 students, through its subsidiary Kingdom Development Company (KDC), which along with New Depot Square Commercial Properties is assisting with the continued rebuilding of downtown St. Johnsbury. The school also successfully hired Lovett's successor and 25th Headmaster, Dr. Sharon Howell, and has been able to remain open during a global pandemic. Most recently, the school installed a turf field and lights on Fairbanks Field. 
"It has been a great honor to lead the Academy's board during a time of such progress and renewal," said Jay. "The board has been a source of strength for the school throughout our 179-year history and I look forward to continuing to serve as a trustee under Cathy's leadership."
Also, during the October meeting, Craig Douglas AIA, St. Johnsbury Academy Class of 1990, was voted in as the newest member of the Board of Trustees. Craig graduated from Syracuse University and now serves as Principal and Founder of Douglas Architects, LLC., a full-service architectural firm working with both residential and commercial projects.  He was the architect for the Cramton House renovation and since has volunteered numerous hours to the Academy on several projects. 
"Our Board of Trustees is made up of so many talented, compassionate, and dedicated members, and they have made an admirable transition from Jay Wright '87—to whom I will always be grateful for bringing me to SJA—to Cathy Judd-Stein '78, who I know will be a strong partner and advocate for the Academy," said Headmaster Dr. Sharon Howell. "And there's no amount of praise enough for Craig Douglas, whose guidance and generosity have already made such a difference on our campus."