SJA Theatre Presents Legally Blonde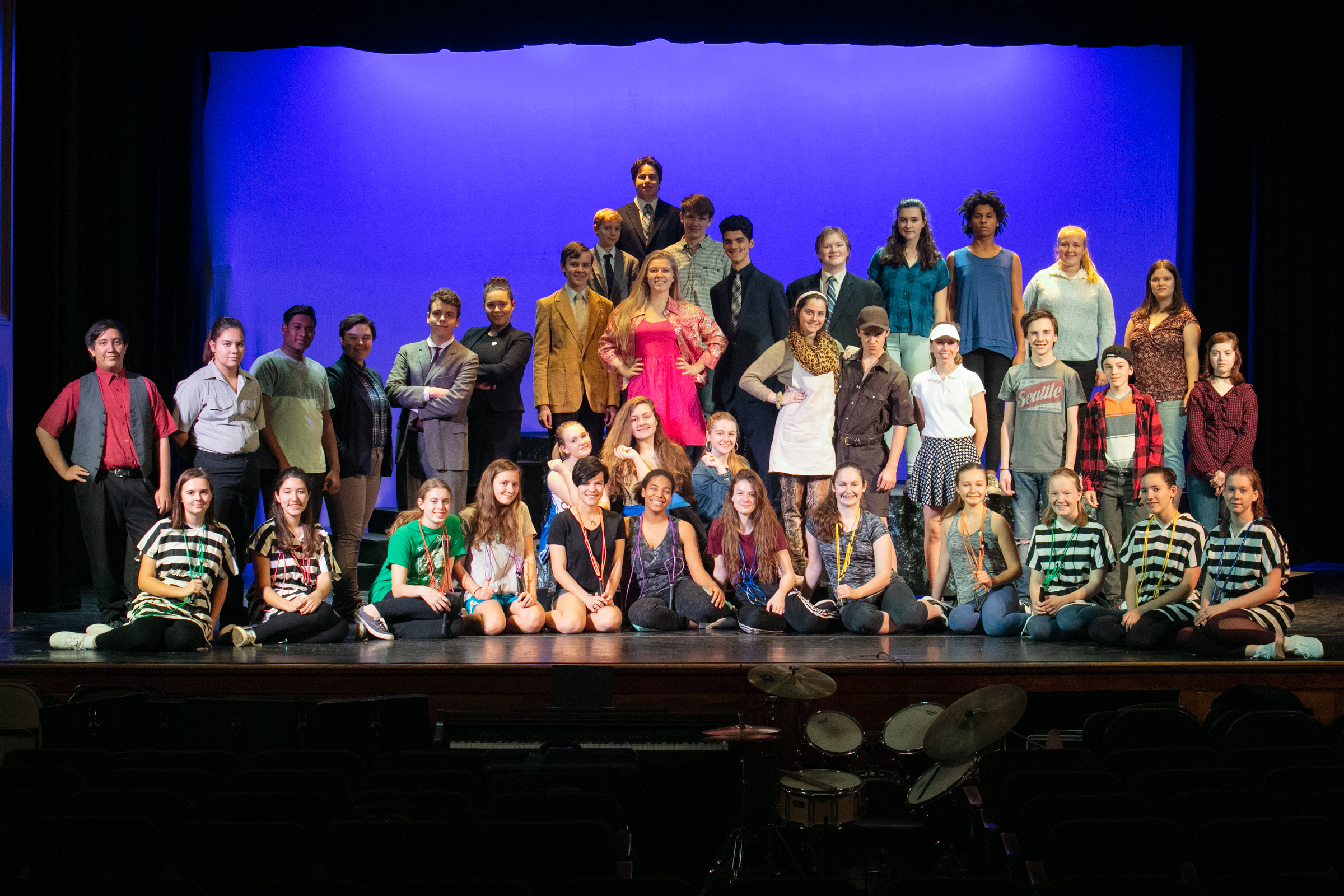 November 5, 2018
SJA Theatre will stage the musical Legally Blonde in Fuller Hall at St. Johnsbury Academy on Thursday and Friday, November 8th and 9th at 7:00 p.m. and Saturday, November 10th at 2:00 p.m. The play should be considered PG-13, as some parts are inappropriate for young audiences. Tickets are available at Catamount Arts (catamountarts.org) or at the door.
Directed and choreographed by Janet Warner-Ashley, Legally Blonde is set in college as Elle, played by Emily Steen, is in her senior year at U.C.L.A. and hoping to receive a proposal from her boyfriend Warner, played by Sam Bulpin, but instead is dumped because she is not "serious enough".  Warner is headed to Harvard Law School and Elle decides she will follow as well.  From that moment on, the "Sweetheart of Delta Nu" begins her journey to law school and her transformation from a blonde "air head" to a confident lawyer who maintains her individuality, her personality and her blondeness. 
Along the way, the audience will experience a lot of old and new style rock music led by accompanist Emily Wiggett and conductor Alan Rowe with the orchestra of student musicians.  The cast is very versatile as few play one role. The cast includes Maggie Roach as Elle's beautician friend, Paulette, Elizabeth Gilmartin, Lily Barth and Jordan Barbour as Elle's Delta Nu friends, Fiona Sweeney, Kat Mayhew and Marc Lamontagne as Elle's rival, new friend and new love interest at Harvard and Gavin Ghafoori as the infamous Harvard law professor.  The rest of the cast play both lead and chorus roles: Ceirra Manassa-Curnin, Maggie Anderson, Sadie Chapman, Emerson Jolliffe, Amaya Davis, Anna Robertson, Adele Bernier, Killian Lamasney-Bourke, Alexander Calagni, James Lamontagne, Simeon Anair, James Rust, Uttham Manning, Will Miller, Joseph Vineyard, Dayton Wagner, Lily Seale, Olivia George, Ann Roberts, Angela Steele, Shaelyn Craft, Olivia Aguirre, Zoe Leach, Josie Sestito, Mairen Tierney, Sara Busssiere and Cecilia Sweeney. 
The technical crew is led by tech director/producer, William Vinton, and includes assistant director/stage manager, Rebecca Robertson, costumier, Jane Vinton, props, Elizabeth Breen, assistant stage manager, Sophie Gus, lights, Matt Bader, Lily Krause and Fernanda Vega, sound, Katie Blassingame and Trista Bujaucius, makeup and poster design, Ramone DiMartino and crew including Miranda Degreenia, Gareth Romp, Alyssa Alger, Ezra Wilson, Zahi Rashid and Ethan Dunbar.